Jackson Guitars… Now available at Gold Coast Music
By: Gold Coast Music On: 1 August 2021

We are thrilled to announce we are now stocking epic Southern California guitar brand Jackson Guitars in the store.
We have a range of Jackson Guitars models to choose from, including the King V flying V, the X-Series Soloist and Dinky, and the classic angular Rhoads.
For a bit of history, Jackson has been making highly original guitars that set the bar with their distinctive style and formidable substance since 1980, when Ozzy Osbourne guitarist Randy Rhoads went to luthier Grover Jackson with an idea, sketched on a napkin, for a futuristic, angular custom guitar he dubbed "The Concorde" – spawning the first Jackson guitar.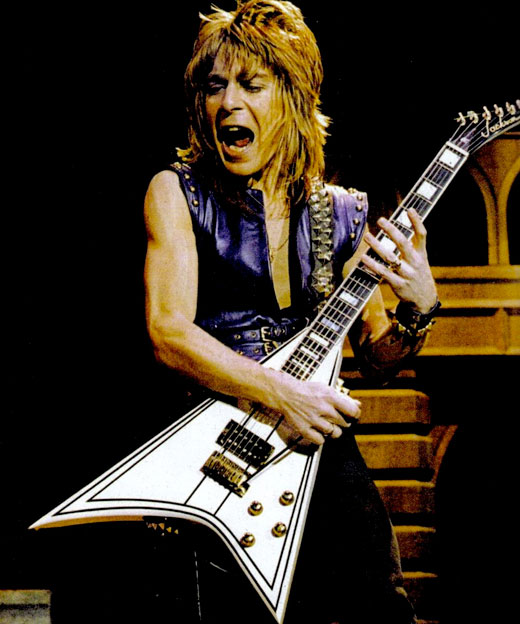 Within a few years, Jackson's popularity exploded. Soon, no other guitar builder could match Jackson's creativity and craftsmanship and every other brand was in their rear-view mirror. Jackson guitars became the favoured and fashionable choice among heavy metal players—shred approved and universally lauded as the heavy metal guitar.
The distinctive body shapes – Warrior, Rhodes, Kelly, King V – all highly recognisable icons of heavy metal with their pointy headstocks; shark fin inlays; ultra-sleek, highly playable necks with 12-16"compound radius fingerboards (a Jackson innovation); mind blowing finishes and graphics combined with unmatched quality – propelled Jackson as the original and premier custom guitar shop for artists looking to create their dream guitars and bring them into reality.
Jackson soon expanded into offshore production with its Professional series of guitars that were made in Japan.
In 2002, Fender acquired Jackson and relocated its operations back to Corona, California. The move was momentous: Returning to its Southern California roots, the Jackson brand was reignited with renewed energy.
With premium state-of-the-art manufacturing facilities and an eager team of seasoned builders, today, Jackson makes guitars for all levels of aspiring to professional "metal heads", from the entry level, unbeatable value of the JS series to the next level X series and Pro models.
In 2021 Jackson launched a new line of Made in Japan guitars the MJ series.
Jackson's artist roster of players and signature model artists reads like a who's who of the titans of metal - Beginning with the legendary Randy Rhoads, to molten modern masters such as Phil Collen, David Ellefson, Marty Friedman, Mark Morton, Mick Thomson, Adrian Smith and more, it's a legacy that has been growing for the past 40 years and continues to grow into the future.
Check out the range of Jackson Guitars at Gold Coast Music today, pick one up and see for yourself why Jackson truly is the Original Sin. \||/

---
Leave a comment